Sucking Own Cock While Barebacked!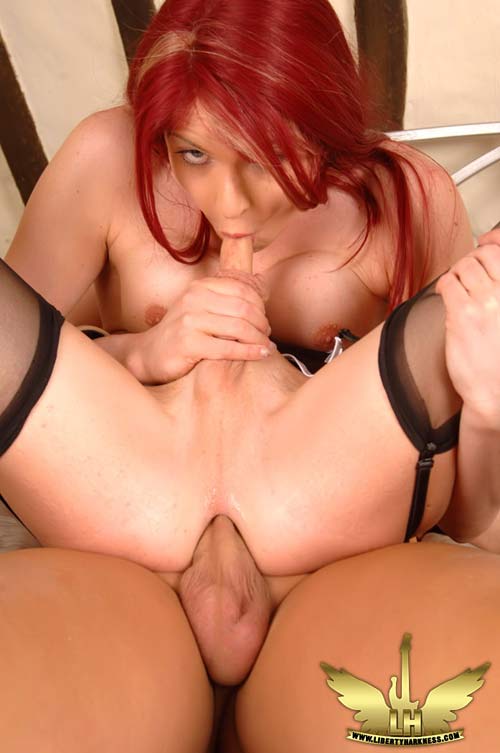 Liberty Harkness is doing something I have never seen. She is getting barebacked while sucking her own cock! Now that is something special I must admin. She certainly is a wild one and this UK Born Tranny loves to do pretty much everything nasty. She has gone under a lot of changes with her look lately but what has never changed is her lust for hardcore sexual fun. She has a kinky side, she loves girls and other transsexuals and she can bend her body to suck her own cum dripping dick. Now this girl has got skills and she is not too bad to look at either! She has more inside of Liberty Harkness in regards to bareback so don't think this is it!
LIBERTY HARKNESS IS A TRUE UK TRANNY SLUT AND DOING IT RAW IS ONLY ONE OF HER NAUGHTY SKILLS!