SHEMALE TUSHY BAREBACK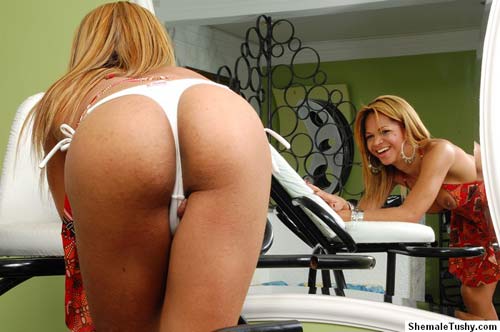 Shemale Tushy has a lot of bareback content.  I was very surprised and I got access to this little gem today.  I have also talked to the owner and many new sets are on their way, most of them bareback as well.  This is all exclusive content and the Brazilian girls as usual love raw action.  There are all sorts of bareback action, shemales fucking shemales, guys fucking shemales and the other way around.  Even girls are getting into the action some with strap ons, pretty sweet.  I will say the photos are a little small inside but the videos are pretty hot!

SHEMALE TUSHY THE LATEST IN BAREBACK ACTION, PAGES AND PAGES OF RAW FUCKING MOVIES!