Secret Ladyboy Bareback Sex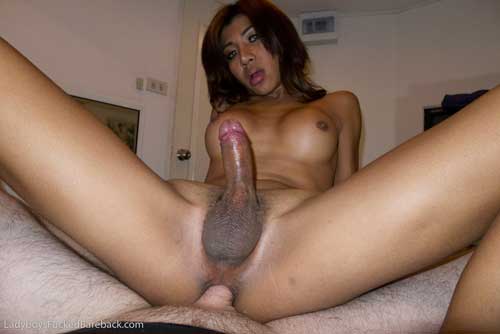 There is a Ladyboy that snuck into your hotel and guess what she wants some bareback sex! She saw you at the hotel bar and paid the Bellman to sneak inside your room hoping you like the taste of Ladyboy ass and of course cock. Narnia is her name and she has many movies over at Ladyboys Fucked Bareback network and most of them are just as raw with not condoms to be seen. She is a fan favorite inside for obvious reasons, a perfect body, cute face and an impressive hard cock that is just calling out to you!
DON'T FORGET ACCESS TO THIS SITE GIVES YOU 4 OTHER LADYBOYS INCLUDING GOLD AND MORE MOUTH WATERING BAREBACK!