Lorena Smith Big Cock Bareback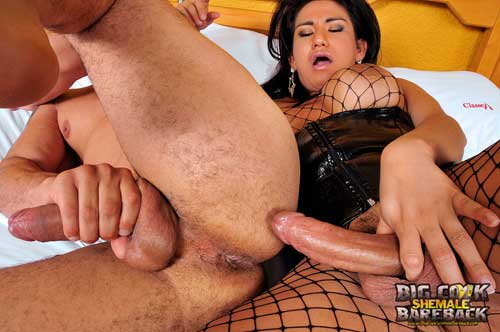 Just a taste of the new content inside of Big cock Shemale Bareback. Lorena Smith who is looking as sexy as I have ever seen her is taking her big cock out of her fishnet stockings and sticking it where the sun don't shine. That could be your ass! Brazilian shemales are so different then most of the Transsexuals of the world, most of them love to fuck you as much as you love to fuck them. I am not saying other transsexuals in the world will not but Brazilians love to penetrate your ass the most!
COME AND SEE LORENA SMITH'S FULL MOVIE INSIDE AND DON'T FORGET MY TRANNY FRIENDS YOU GET ACCESS TO 3 EXTRA SITES!