Ladyboy Sunny Bareback Movie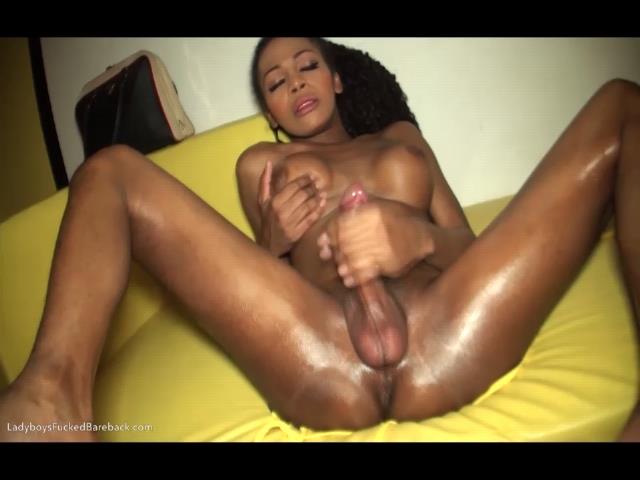 Ladyboy Sunny is from the famous Pook Bar in Pattaya, Thailand. She is one of the most popular girls there because of her unique heritage. She is actually part African and part Thai which is a rare combination especially when you are dealing with a Ladyboy. Not only that, she has got quite a big cock that connects to her dark body. You might not be aware but having dark skin in Thailand is actually something the Thai people do not like, they actually like whiter skin but the foreign people just love it. Personally as long as they look sexy I would be happy with any color and I think Sunny is just a vision of beauty.
Sunny has got a great name because she is one of the friendlier ladyboys at her bar. I am not saying that the others are mean but Sunny is very easy to get along with, is always smiling and always wants to take you to her bedroom. It is a pretty easy choice when you see her and when you slip your hand under the table and into her panties you are sure to be sold on her. She usually wears a very sexy dress when she is at the bar and you will notice her from her bright smile across the room. Make sure to ask her to play a game of pool or have a drink and then take her to your place and have some wild fun!